I am working on a 90-day transformation — not with a coach, not with a program. It's something I am doing for myself. I am making a commitment to blogging and making a video every day for the entire 90 days to document my progress.
I am tired of trying and failing. I know that failure is part of success, but I get on the wagon and fall off of it. I go gung-ho on my energy and creativity and lose it. I set goals and don't achieve them My priority for this transformation is to stick with it for 90 days.
Today's challenge was figuring out how to use Canva to make videos. That's something I want to learn how to do and keep putting off because I don't have time. So, while I messed up my first video already, and trying to upload it and design it has slowed me down today. I feel good about that fact that I am putting the time into learning how to do it.
Today's video took half the day to upload. It kept failing to upload because my internet connection isn't the best. And, then I realized I filmed it vertically instead of horizontally. I also have terrible sound quality. I have a microphone I completely forget about. But, I feel pretty proud of myself just for making it. Tomorrow will be better.
These are my goals for day one: complete all my routines, stay focused, and don't let anything distract me (including video fails).
Make Bed
Exercise
Meditate
Write a List
Clean the Kitchen Before I go to bed
Stop working by 5 PM (no matter where I am at with my list)
And Cook Dinner
So far so good. I am also working on a physical transformation. I can't wait to show off my results.
I am combining Patty Gets Fit with Girl with Blue Energy, so here are my starting pics.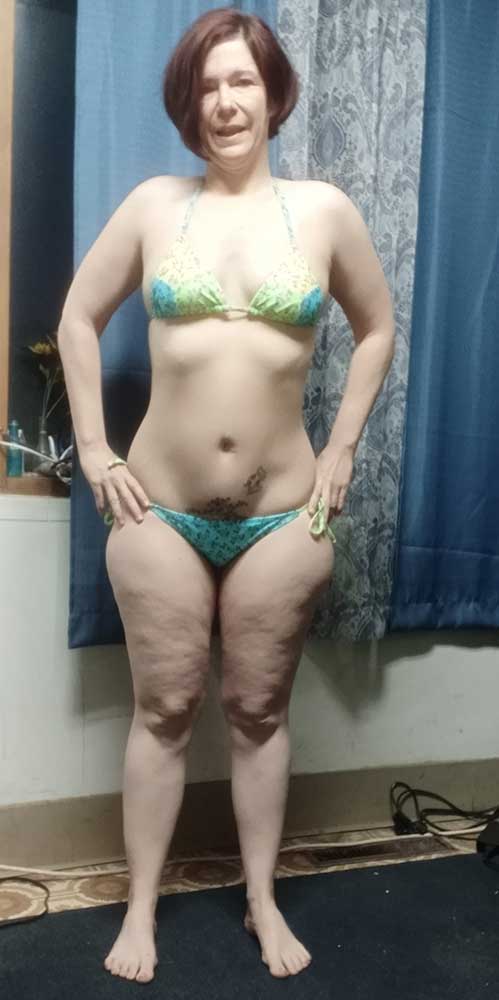 Stay positive friends. It's easy to start something. It's hard to finish. Creating a new homeostasis is going to be tough but I am determined to be the badass goddess I was intended to be.
Patty
The girl with Blue Energy